Not all chemicals are bad. Without chemicals such as hydrogen and oxygen for example, there would be no way to make water, a vital ingredient in beer.
Similar Quotes
I follow a rigorous exercise routine that I never get lazy about; fetching beer bottles from the fridge.
Everyone needs to believe in something. I believe I'll have another beer.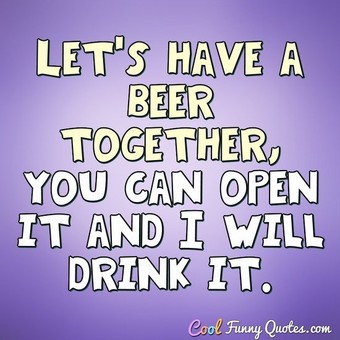 Let's have a beer together, you can open it and I will drink it.
Alcohol, what's that? It's not in my vodkabulary, but let me check in whiskypedia.
You May Also Like
Pick a category to view more quotes: