Read funny quotes that are perfect for sharing and daily laughs!
Our Top Five Absolutely Hilarious Quotes
Displayed 1-5 of the top 100 quotes.
Freshly added Funny Quotes
Don't worry if plan A fails, there are 25 more letters in the alphabet.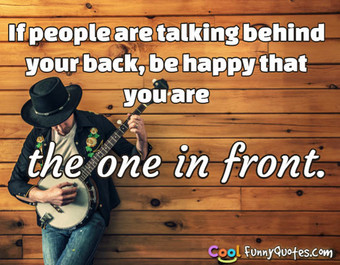 If people are talking behind your back, be happy that you are the one in front.
Any man who can drive safely while kissing a pretty girl is simply not giving the kiss the attention it deserves.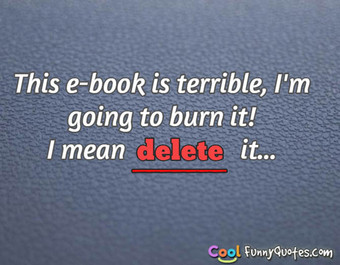 This e-book is terrible, I'm going to burn it! I mean delete it...
Read more interesting and twisted quotes in our funny sayings and life quotations.
In a hurry? Enjoy our short quotes that are delightfully quick read.
Pick a tag or category:
Tags
Have an amazing quote you want to see here? Share it with the world by clicking here and sending it to us right away. We'd love to hear from you and appreciate all the submissions.