Read funny quotes that are perfect for sharing and daily laughs!
Our Top Five Absolutely Hilarious Quotes
Displayed 1-5 of the top 100 quotes.
Freshly added Funny Quotes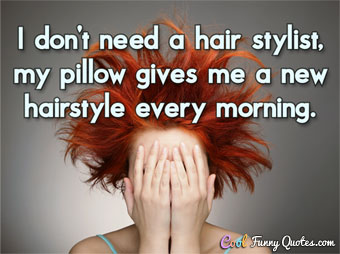 I don't need a hair stylist, my pillow gives me a new hairstyle every morning.
Read more interesting and twisted quotes in our funny sayings and life quotations.
In a hurry? Enjoy our short quotes that are delightfully quick read.
Pick a tag or category:
Tags
Have an amazing quote you want to see here? Share it with the world by clicking here and sending it to us right away. We'd love to hear from you and appreciate all the submissions.