CoolFunnyQuotes.com Quote

The hardest thing to find in life is happiness - money is only hard to find because it gets wasted trying to find happiness.
Similar Quotes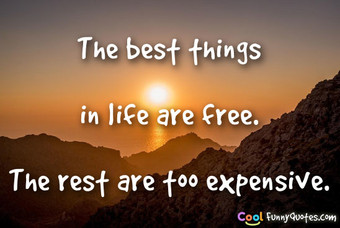 The best things in life are free. The rest are too expensive.
The hardest thing in the world to understand is the income tax.
I didn't find out what happiness means until I got married... and then it was too late.
You May Also Like