When my boss told me this is the fifth time I'm late, I smiled and thought to myself, it's Friday!!
Similar Quotes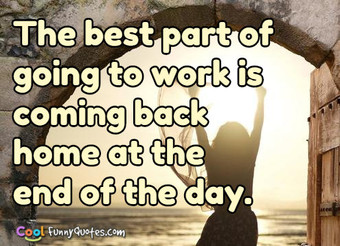 The best part of going to work is coming back home at the end of the day.
Tell your boss what you really think about him, and the truth shall set you free, from your job.
You May Also Like
Pick a tag or category:
Tags